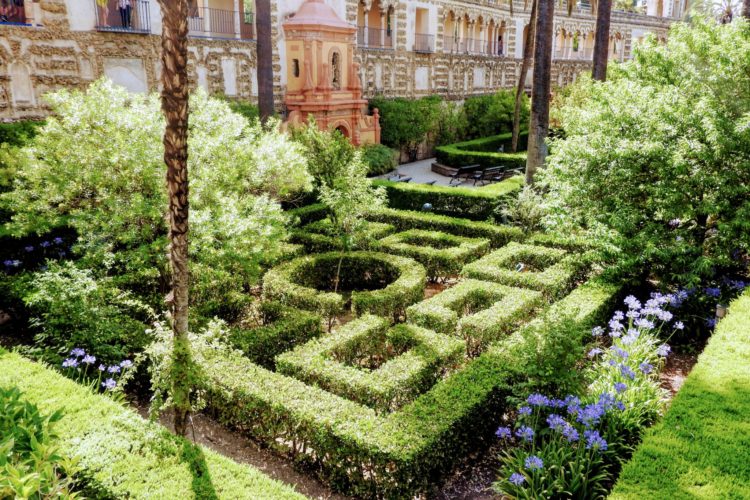 Wacky, Whimsical, Wonderful Wednesday for May 10th
Congratulations, one and all, we've made it to Wednesday! 
I won't waste time on midweek rhapsodizing, you all know why we celebrate Wednesday. So let's get down to the wackiness, whimsy, and wonder!
This friendly cow sits outside of Goodwin Steak House in Tallinn, Estonia. I think she's quite dainty and ladylike, don't you? I didn't eat there, so I can't comment on the quality, but it is very well-reviewed. 
Actually, I'm sure it is very good. I think it would have to be, to have the confidence to place such an appealing cow statue right outside of a restaurant the specializes in, well, cow. It would have to be some seriously tasty steak to lure me in after making friends with her ("Sorry to leave you, dear, but my table is ready. I'll be indulging in one of your cousins. Would you like me to bring you a doggie bag?")
This is a segment of the Kings screen (also called the Quire screen) at York Minster, in York, England. The kings depicted here are, on the left, Richard I ("coeur de lion" or "the lionheart") and his younger brother and successor, John (best known either for being the king the barons were revolting against when they drew up the Magna Carta or as the villainous prince in the Robin Hood legend).
Richard and John's relationship has been dramatized in several movies (The Lion in Winter being my personal favorite) and novels of varying quality, but their rivalry was anything but fictional. In 1191, when Richard was off fighting in the Third Crusade, John (who was the childless Richard's presumptive heir), tried to usurp his brother's throne, but the rebellion petered out, and John was left to face his brother's anger and, even worse, his withering disdain.
I don't know about you, but to me, the look on Richard's face says nothing so much as, "I can't believe I have to stand next to this twit for all eternity…."
Arab Muslims ruled over what is now southern Spain for centuries and were especially well-entrenched in the region now called Andalusia (from the Arabic name Al-Andalus). Their palaces are wonders of geometric-style design and filled with glorious mosaics and tilework, but their most impressive feature was usually the lavish interior gardens.  
This is a view of the gardens at the Alcázar–or royal palace–in Seville. Construction began in the tenth century and was completed in the twelfth century by Almohad caliphs. Unfortunately they did not get to enjoy it for long, as Seville fell to the Christian Castilian forces in 1248. Though open to the public, it is still in use as a royal palace, and will often close on short notice if the king and queen need it for a state occasion.
The Castilian kings gradually altered the design of the garden, but I think it clearly retains its initial Islamic character, with its geometric design, secluded and peaceful atmosphere, and prominent fountains. Formal gardens from the Islamic Golden Age were meant to be places of reflection, but also a delight to the senses. The extensive use of water, in particular, was meant to call to mind the many Qu'ranic verses that liken paradise to cool gardens with flowing waters.
So, what do you think? Could you eat steak right after meeting our bovine friend? Have Richard and John made up in the afterlife, or are they still squabbling behind the stonework? And is there anyone who wouldn't want at least a mini version of the Alcázar's garden? I'd love to know!