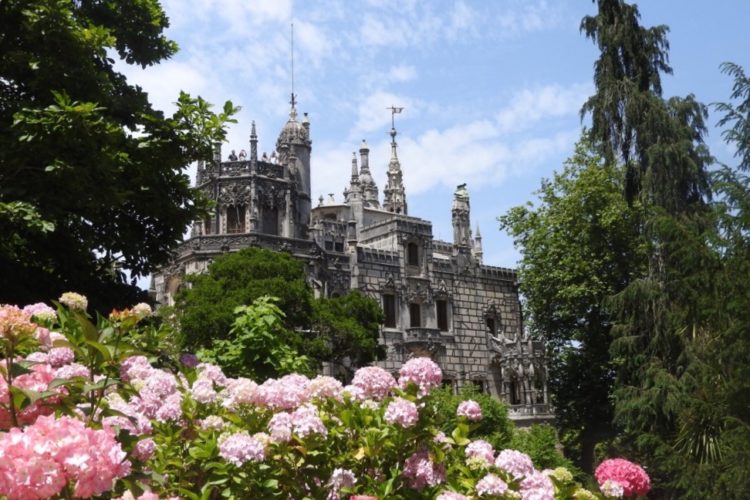 Wacky, Whimsical, Wonderful Wednesday (June 7th)
Hello, everybody! May I wish you all the happiest of Wednesdays. I'm sorry that recent Wednesdays have gone uncelebrated. The last two weeks have been crazy hectic and involved such adventures as driving 2/3 of the way across the country with a dog who does.not.like.cars.
So I am certainly in need of some Wednesday cheer and perhaps you are too. Enjoy!
I have a thing for silly, random, unusual, or otherwise amusing signs, and this one ticks every box. 
Signs warning visitors about pickpockets are ubiquitous in large European cities, but I have never seen one that made me giggle as much as this. I came across this one in the park at Peterhof Palace outside of St. Petersburg (can you say that three times fast?). Peterhof is the site of Peter the Great's summer residence, which includes Peter's own Dutch-style "cottage," and the "Grand Palace," formal gardens, and cascading fountains, which were supposed to evoke the Palace of Versailles.
As I noted in my post about Denmark's Frederiksborg Palace, dubbing a palace such-and-such nation's "Versailles," is pretty common. But unlike Frederiksborg, which is Baroque neither in style nor in era, Peterhof dates to the early 18th century and was clearly inspired by the actual Versailles.
An interesting detail of this sign, which I only noticed months after my visit, is that the pickpocket is nabbing a dollar bill (and it's green, to boot!), while the sign is only in Russian (of course, the message is plain in any language). But I have to wonder if the sign meant to pull double duty, and that, along with cautioning foreigners, it is also a friendly reminder to Russians to avoid wandering about with expensive cameras and gaping in awe, lest they be taken for Americans….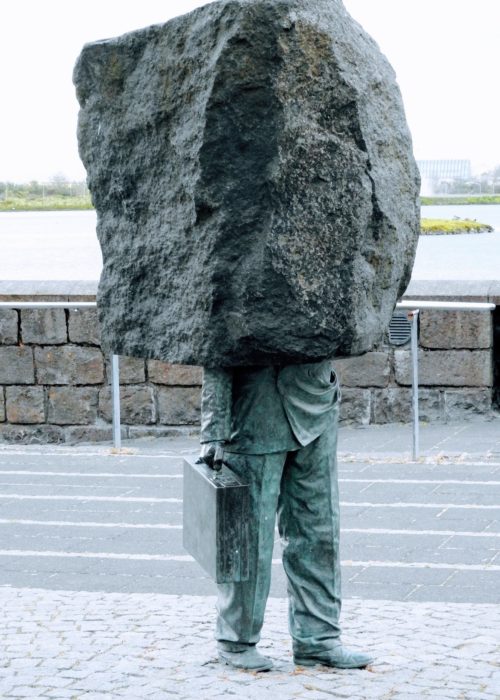 I don't know about you, but to me, this statue pretty well sums up why we need a special boost on Wednesdays.
"The Unknown Bureaucrat" (1993) is the work of Magnús Tómasson and can be found in the heart of Reykjavik. Apparently the idea behind the sculpture is to commemorate, in both a serious and slightly tongue-in-cheek way, the monotony and endless minor tasks that comprise office life. Cheerful, no?
Except that it is kind of cheerful. A slight lightheartedness does emanate from the sculpture. In a way, the message seems not so much, "ugh, life is dull, dreary, and monotonous. I will be imprisoned by this not-at-all-subtle granite metaphor all the days of my life," than as a kind of wink to our shared experiences. A kind of, "yeah, another day working for the Man. You know how it goes."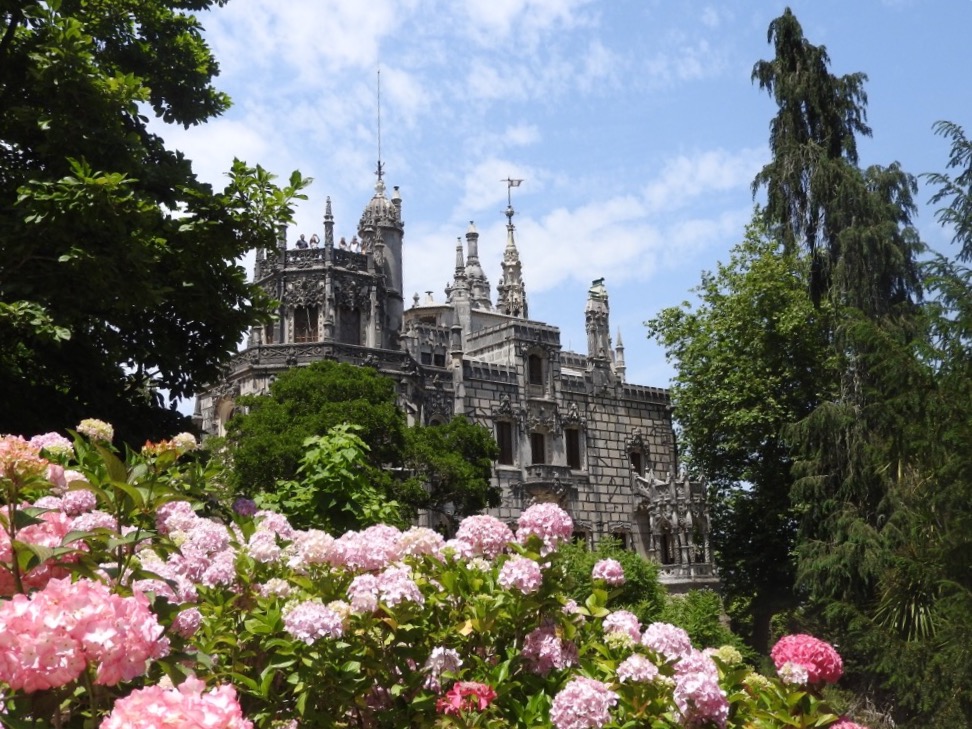 Imagine that you're a child again and that you have the ultimate lego set, the kind that would let you build a model of a palace in every architectural style. While you're at it, add in a stencil set so you can adorn the walls with every obscure design and symbol you've ever admired (you know, all the things you secretly want tattoos of…) Now imagine having enough money to actually hire somebody to translate your lego-and-stencil dream into stone-and-mortar reality. You might end up with something like this, the Quinta da Regaleira in Sintra, Portugal.
Built in the early 1900s by Brazilian-Portuguese millionaire António Augusto Carvalho Monteiro, Quinta da Regaleira is just bursting at the seams with eccentricity and symbolism. For a start, it reflects at least five architectural styles (High Gothic, Roman, Mudéjar, Manueline or Late Gothic, and Renaissance), and is adorned with everything from alchemical symbols, to grottos and gargoyles, to an immense and deep well meant for Masonic initiation rituals.
Fun fact: Carvalho Monteiro was only an armchair architect. In his day job, he was a noted entomologist. But by the time he got around to designing his fairytale funhouse dream home, he must have tired of insects. I didn't find any, well, "bug decor," on my visit.
I hope these images have helped to brighten your Wednesday! And, as a bonus, I've included below a super cute, if not exactly arty or glamorous, picture of my dog. It was taken at the start of our road tripping adventures, and this is pretty much the happiest and most relaxed he was the entire time.