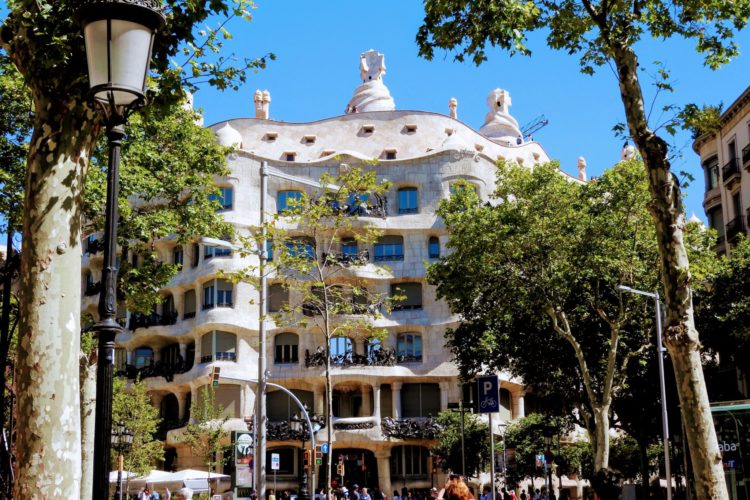 Wacky, Whimsical, Wonderful Wednesday, Barcelona edition!
Hello, everybody! Greetings from sunny (and somewhat sticky) Barcelona, and welcome to the return of Wacky, Whimsical, Wonderful Wednesday! This is a slightly unusual Wednesday post in that I realized that each photograph included could really fit into any of the three sections. So let's get right to this especially wacky, especially whimsical, especially wonderful Wednesday collection!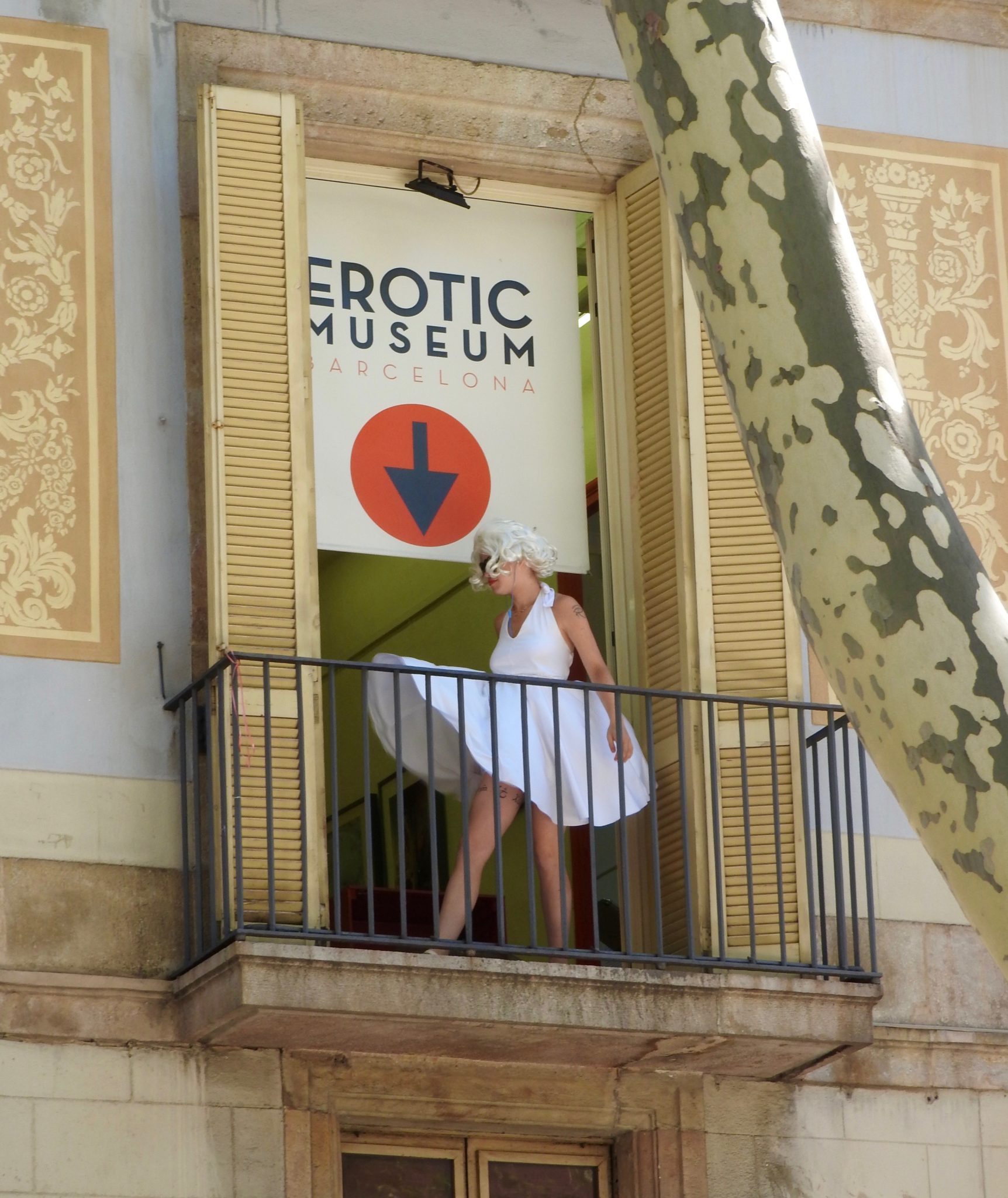 Did you know that Barcelona has an erotica museum? Well, if not, now you do. I haven't been there (not that I wouldn't go, I just haven't yet) so I cannot vouch for it personally, but from what I've read it has wide-ranging exhibits about erotica covering ancient times to the present. Now that I think about it, this is really a place I should move further up my to-do list, considering that attitudes toward sex and sexuality can reveal so much about a society and its culture (see how I did that? I packaged the Erotica Museum as an educational experience…).
I took this picture just a few days ago. I was walking on La Rambla and just looked up at the right moment. While I've never been much of a fan of Marilyn Monroe, I have to admire this marketing technique.
The Museu Eròtic de Barcelona is open six days a week (closed Monday) from 10 am to 11:30 pm! You can check out their interesting website at http://www.erotica-museum.com/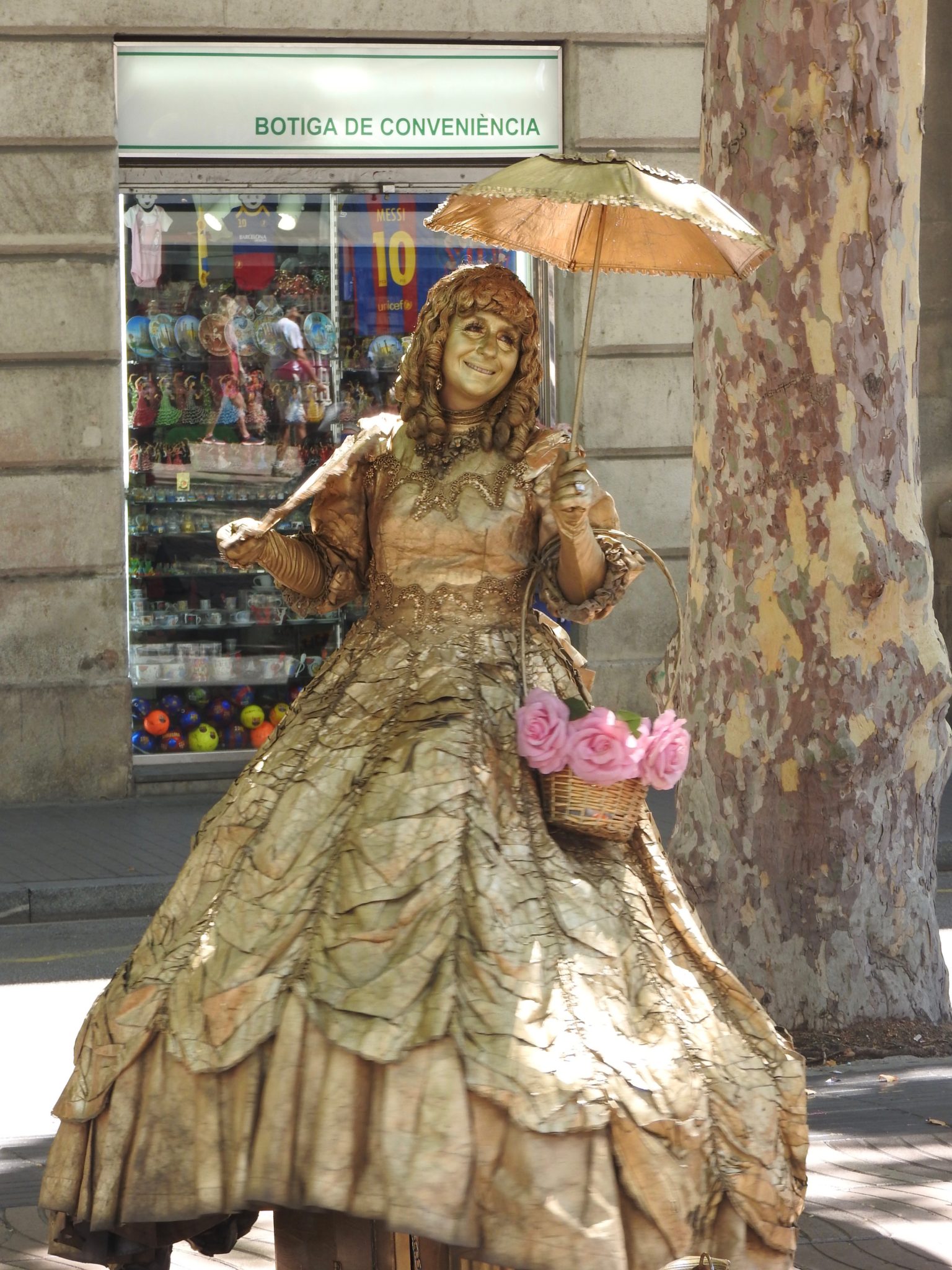 Street performers are a common sight in Barcelona, especially in the heavily-touristed La Rambla area. This one, who seems to be aiming for a Raggedy Ann/Scarlet O'Hara hybrid look, is not the coolest I've ever seen, but there was something about her that caught my attention. I think it's the pink flowers that she's holding. I can't decide if these add to or detract from the overall effect. They just make her seem more vibrant that a statue-like figure should be, like she rolled out of bed that morning and couldn't decide if she wanted to be a statue or Glinda the Good Witch.
Or perhaps, as is often the case when taking the pictures that end up in this category, I was close to hallucinating from the heat and really overthinking things. What do you think?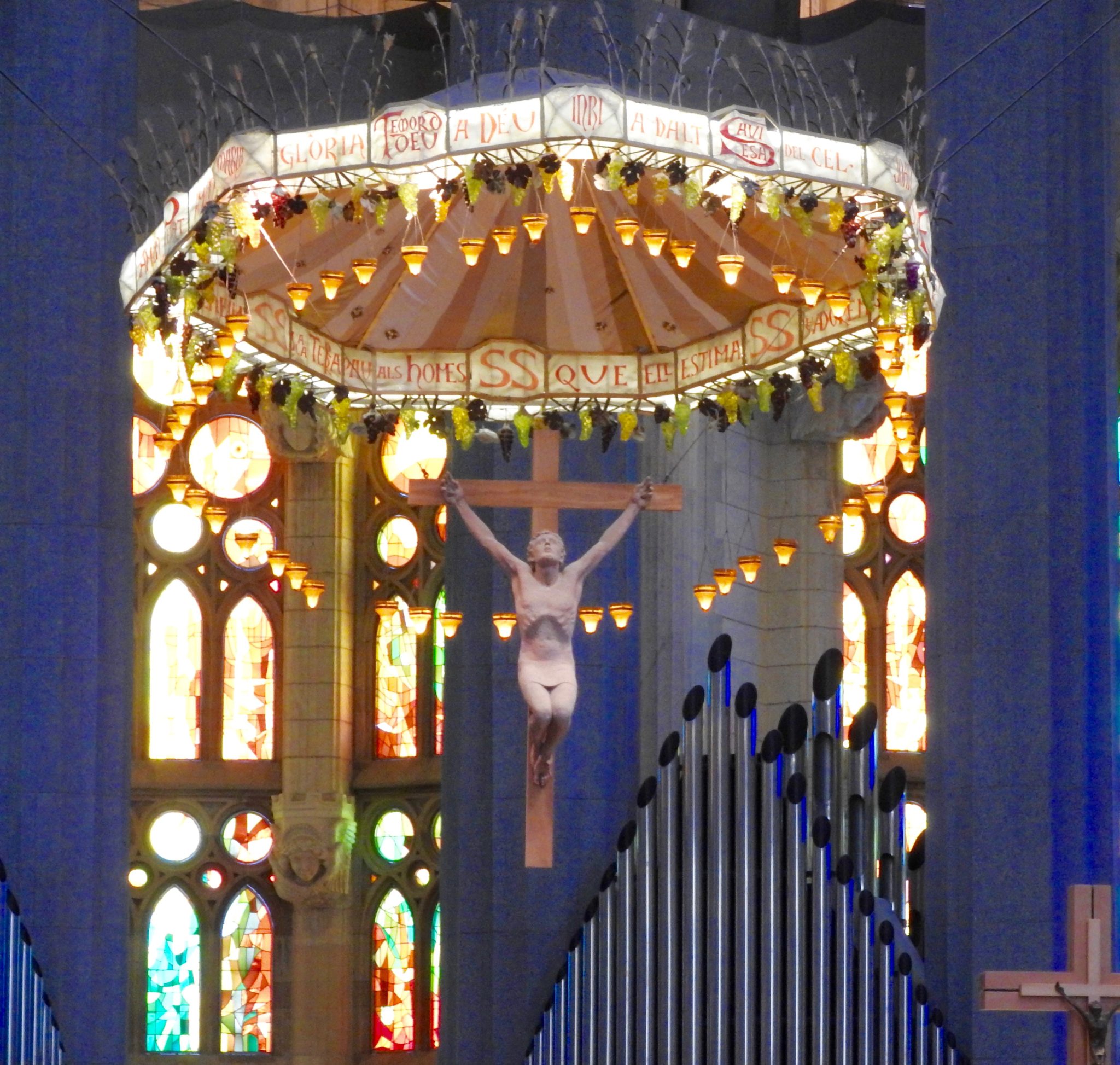 This sculpture of a crucified (and, very controversially, anatomically correct, Jesus) hangs in Barcelona's still-unfinished Sagrada Familia basilica. It is apparently popularly known as the "floating" or "flying" Jesus, and viewed from afar, it does indeed seem as if Jesus is floating in midair, or ascending steadily to a heaven represented by a magnificently-lighted canopy.
Sagrada Familia's architect, the Catalan modernisme master Antoni Gaudí, seems to have loaded every inch of his design with symbolism (I say "seems" because many of Gaudí blueprints were destroyed after his death and art historians and architects are working off what they hope are reasonably accurate reconstructions). Part of his vision for the basilica was that visitors would be able to "read" the entire story of Jesus' life, death, and resurrection, in the statues, carvings, and stained glass. 
Gaudí was famously meticulous (and also famously eccentric, but that's another post) and determined that every detail be as close to perfection as possible. He thought most traditional depictions of the crucifixion were too sanitized, focusing on Jesus' transcendence rather than his pain, and wanted "his" Jesus to convey the physical reality of suffering.
According to one story (which I haven't independently verified, but was told to me by one of Barcelona's most-respected city guides), Gaudí made several designs of the "floating Jesus" but was dissatisfied with all of them. Finally, he instructed one of this apprentices to be suspended by his wrists from a rafter–for hours (officially this young man volunteered, but one wonders how comfortable a young architect would have felt saying no to the well-known genius). Gaudí paid careful attention to the grimace on the man's face and the strained way his arms looked after his long ordeal, modeled his final "floating Jesus" on those observations, and finally was satisfied.
I can't help but feel that there is a (bad) joke to be made here about method acting.
So there you have it. Three interchangeably wacky, whimsical, and wonderful images. What do you think? Is the Erotic Museum now on your bucket list? Have I inspired any of you to run away and become street performers? And what about Gaudí's almost sadistic technique for getting a "properly" suffering Jesus? Let me know in the comments section!
P.S. The image at the top of the post is of another Gaudí creation, Casa Milà. Often referred to by its local nickname, "La Pedrera" ("the quarry"), it was commissioned by a wealthy family in the early twentieth century. It was meant to be a private residence, but apparently the owners were less than pleased with the outcome. I'm not sure I blame them. To me, Gaudí's buildings are extremely cool, but as a general rule, I think they'd be a little too weird to live in!